1947 The kitchen is the brainchild formed by a group of individuals that are not linked to the catering trade in any way but collectively had the desire, passion and enthusiasm to set up a unique eating experience providing authentic restaurant and takeaway indian style street food.
Having a wealth of experience with family cooking in india and the UK the idea was born to set up a series of restuarants and take away venues across the North of England offering fresh and exciting meals that are freshly prepared using the best ingredients possible.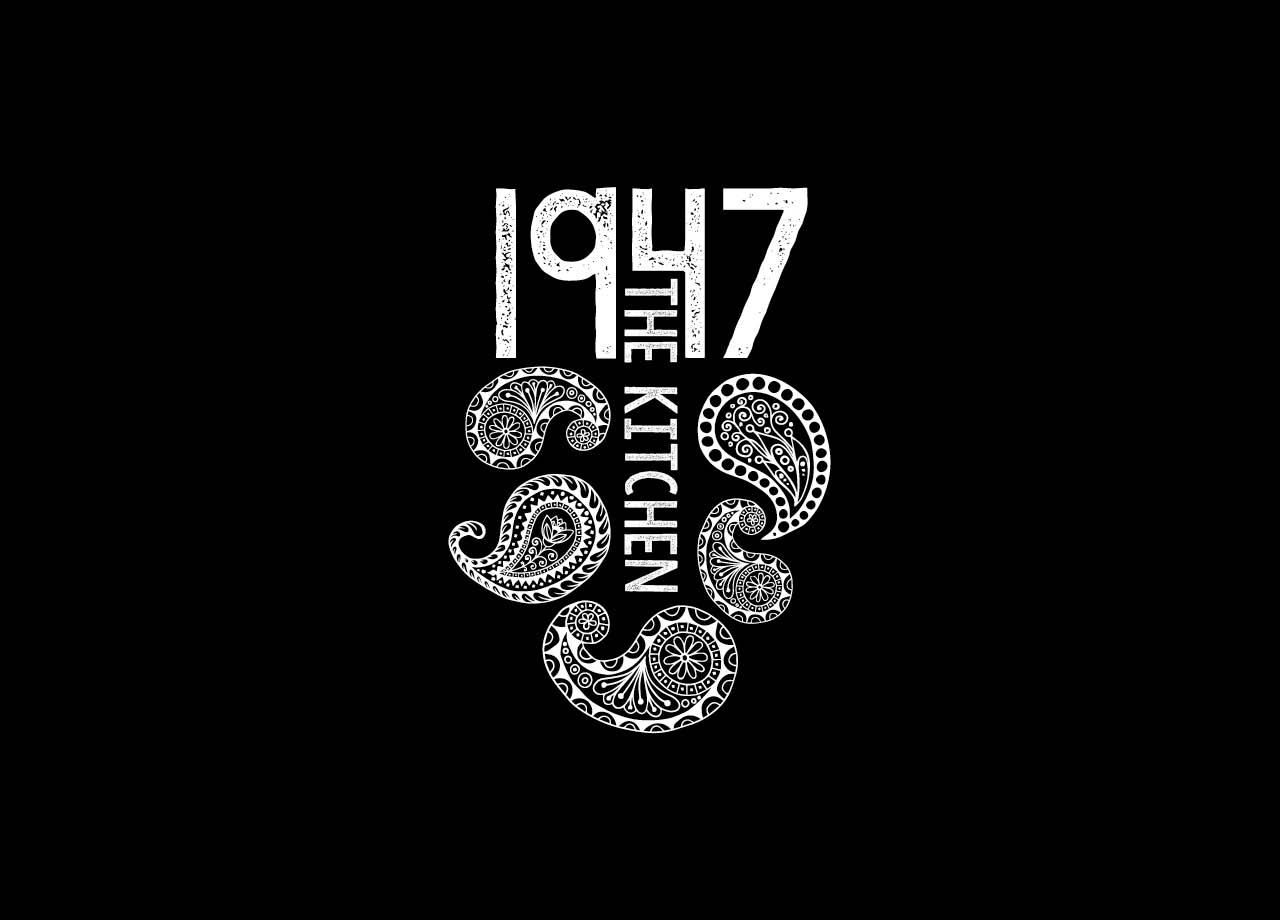 '1947 The Kitchen' approached us to provide a series of branding and packaging ideas that would stand apart from an already popular and saturated market.
They wanted us to create a brand that would communicate their values with an authentic look and feel that would appeal to a wide audience from takeaway food to Indian style street food in their future planned restaurants.
Our initial challenge was to brand the company and give a unique identity alongside packaging and promotional material. We started by carrying out a great deal of market research in this area and quickly found that there was a great deal of competition which can present us with a challenge.
We knew we needed to create a stand alone brand which would be bold and confident whilst holding the traditional and authentic values of the company.
With this being a brand new venture, '1947 The Kitchen' wanted to stand out from the crowd and offer a unique take-away experience where the customer can see the food being prepared and served in 'ready to go' functional packaging.
One idea was to present the food so the customer has the option to select a series of meals to heat up and eat later whilst maintaining a fresh element so we designed a range of packaging ideas to keep the aesthetics of the brand rather than standard takeaway cartons.